Cars Pin It Game Idea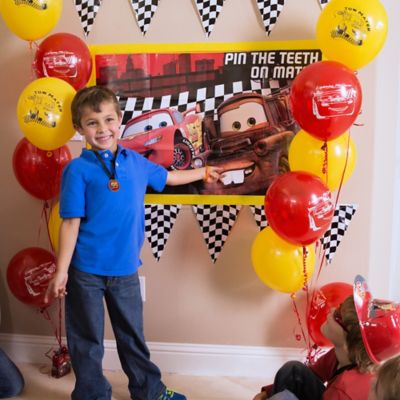 Let the little racers help Mater!
Partiers can enjoy life in the fast lane with this Cars party came, a fun take on Pin the Tail on the Donkey that uses stickers instead of pins. Have the kids don the included blindfold and try to stick the teeth on Mater. Git-r-done!