Cars Essential Decorations Idea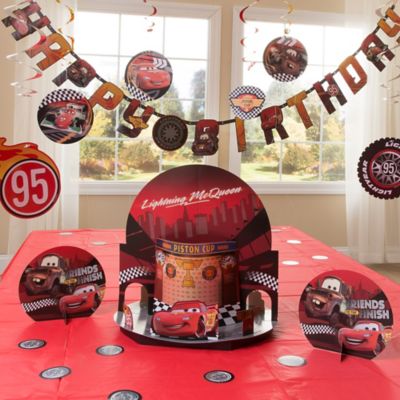 Themed table decorations give the green light for fun!
Don't throw a party without these Cars table decorating essentials! Accent a big birthday letter banner with metallic swirls featuring Lightning McQueen and Mater. Place centerpieces on the party table and ka-chow! the birthday boy and his buddies are in for a tow-tally great time!