Cars Chair Decorating DIY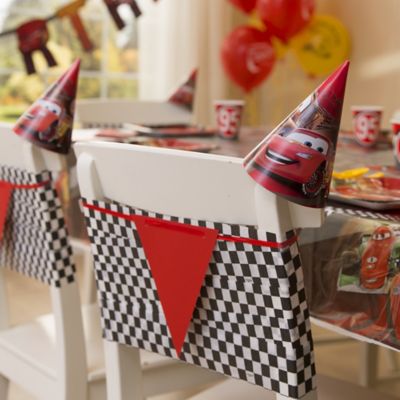 Checkered streamer + red pennants = winning chair DIY!
Wave the checkered flag and call the kids over! These fun chair decorations will make everyone speed to the table. Wrap a checkered streamer around each chair, then add a pennant from a red pennant banner to catch their attention. Dot the corner of each chair with a paper hat for the little racers to strap on as they take their seats. Race on!