Candy Cordial Glasses Idea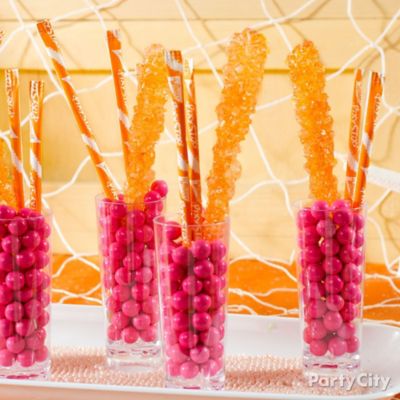 Make cute candy "drinks" for munching and mingling!
Cordial glasses brimming with pink Sixlets® get diva-licious when you add orange Pixy Stix® "straws" and dazzling rock candy! Set them on a white tray sprinkled with pink candy pearls to let your sweet creations shine. Have fun creating your own tasty candy combinations!