Bubble Guppies Pin It Game Idea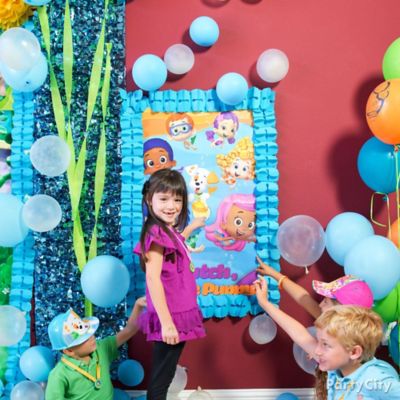 Help Bubble Puppy catch the ball!
Hand out ball stickers and the blindfold each guppy and see who gets the ball closest to Bubble Puppy's paws with a Bubble Guppies party game. Make it even more swimtastic with a blue garland border and some balloon "bubbles." Don't forget to give the winner a fin-five!