Bubble Guppies Chair Decoration DIY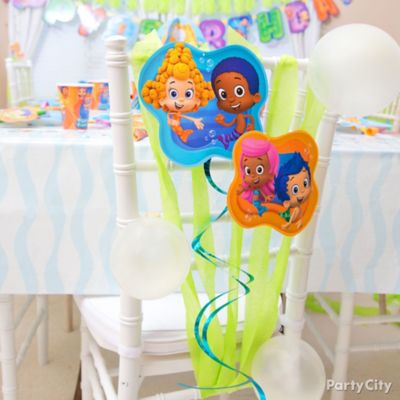 Decorate chairs with underwater flair!
Look, a kelp forest! These chair decorations are simple and fun to put together. Twist green streamers before attaching them to the back of the chair, and attach blue Bubble Guppies swirl decorations on top. Lastly, add half-inflated clear balloons for a bubbly finish!