Body Parts for Dinner Idea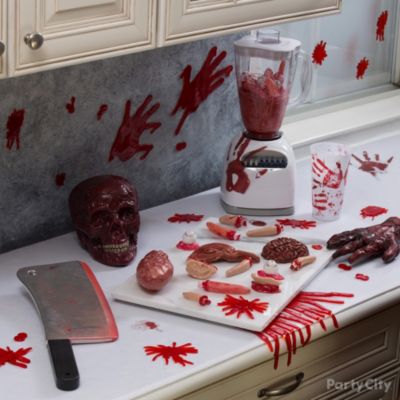 Serve a sickly smorgasbord!
Trick or treat, give me something gross to eat! None of these body part "snacks" are edible, but they'll look convincing in your asylum kitchen. Create a sick scene with a gory assortment of fake bloody eyeballs, severed fingers and repulsive organs. Make party guests shudder with well-placed props like butcher knives, gruesome skulls, and blood splatter clings on everything!