Bobs Burgers Group Costume Idea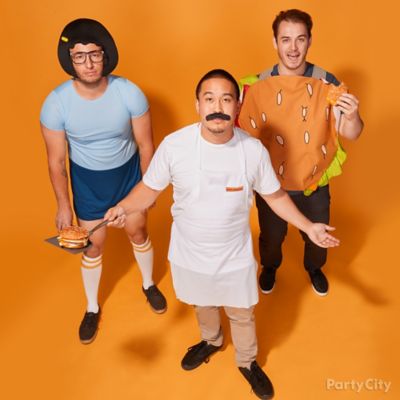 Grill up a good time while dressing up for Halloween!
Let everybody know who has the best burgers in town! Coordinating a group Bob's Burgers costume will be as wacky as the Belcher family themselves. With an adhesive moustache and white apron you'll be ready to run a burger restaurant that will blow Jimmy Pesto's Pizzeria out of the water. The eccentric friend of the group can put on the burger suit and bring Gene's unique charm to the costume party. Butt wait, you can't get the party started without Tina's rocking dance moves! Have a friend throw on the Tina wig and dress and watch them shake the night away! To add an extra creative touch, carry around spatulas and prop burgers.