Bloody Good Shots Recipe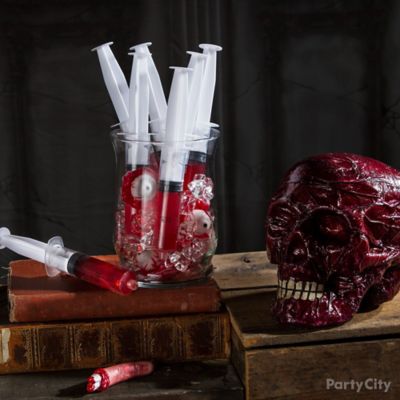 It's time for your shots!
Get their blood pumping with to-die-for cocktail shooters! Fill faux party syringes with red punch and vodka, then put them on "eyes" in an apothecary jar filled with ice cubes and fake eyeballs. For an even more haunting display, arrange them on a stack of aged books with a few dismembered body parts – ooOOoo!