Bloody Good Drinks Table Idea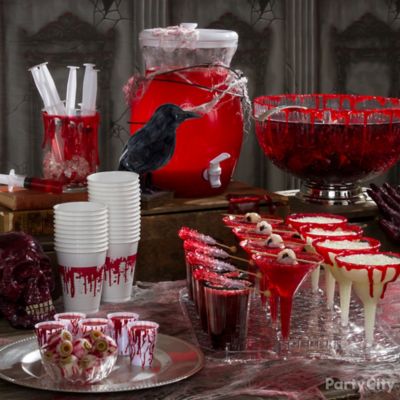 Step up to the blood bar!
Ve vant to drink your bloody drinks… especially when they're creepy and creative cocktails! They're the stars of this blood-curdling show, so we kept the table decor simple with black and white sticky spider webs and a well-placed crow prop. You can even add some faux barbed wire for good measure!