Blood Dripped Truffles Idea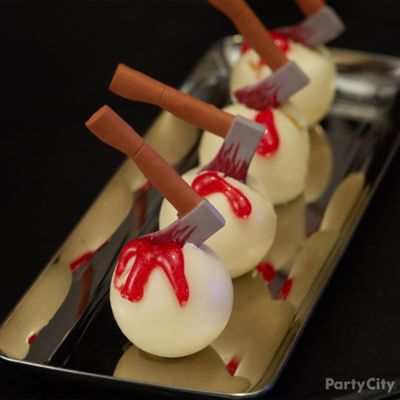 Just add blood to finish this gory treat!
Whether you have a favorite no-bake truffle recipe or grab some Lindor Truffles from the candy aisle, this is a super easy way to make them memorable. Use a butter knife to make a shallow indentation at the top of the truffle, then press in a tiny sugar deco axe. Don't stress if the shell breaks a little, just cover up any mistakes with a healthy dose of glitter red decorating gel as blood.