Blaze Pin It Game Idea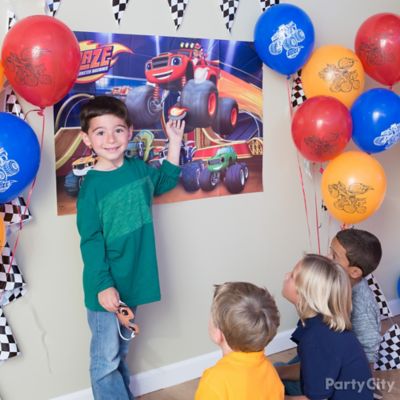 Help Blaze turn on the boosters!
This game is a revved-up version of Pin the Tail on the Donkey. Have the racers put on the mask, do a spin and try to stick Blaze's fire back in place. The mask is printed with AJ's eyes, which also makes for funny pictures!