Blaze Muddy Treat Idea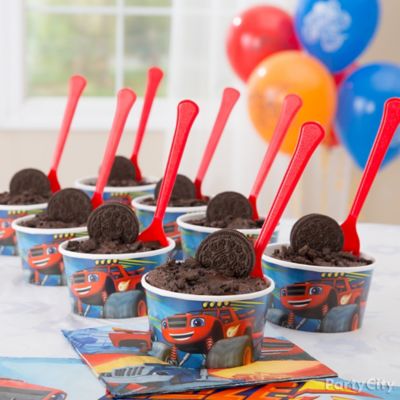 A muddy treat for monster truck racers!
This classic snack is sure to please the hungry racers. Whip up your favorite chocolate pudding and serve in Blaze treat cups with a crumble of sandwich cookie crumbs on top. Press a sandwich cookie "tire" into each cup and serve with a bright red spoon. The kids will race right over to these party treats!