Black & Silver I Did It Grad Cap DIY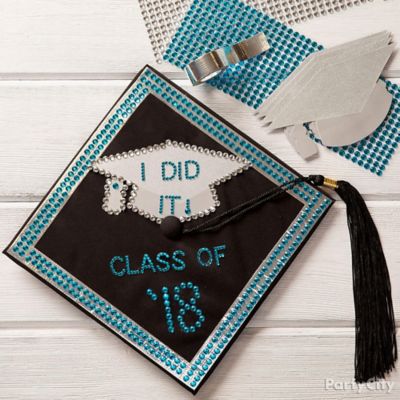 Make an Instagram-worthy grad cap!
Use your mortarboard as a canvas to show off your one-of-a-kind personality! Here's a no-brainer idea: Make your black cap POP with shimmery tape, rhinestones and a graduation-themed cutout. Mom and Dad will be so proud!