Berry Mint Julep Recipe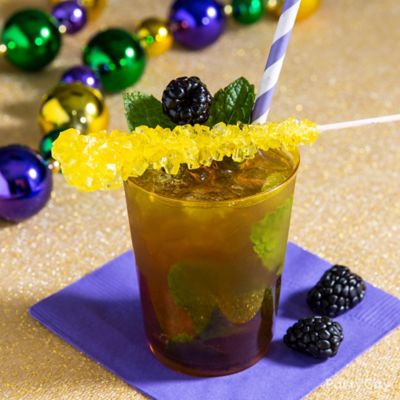 Blackberries, bourbon and mint make for one yummy cocktail!
For a berry delicious mint julep, pour 3 oz. of bourbon over ice and blackberries and sprinkle on sugar. Yum! Then finish it off with 1 1/2 oz. of syrup muddled with mint, a splash of bitters and a dome of crushed ice. Garnish with a sprig of mint, a blackberry and yellow rock candy. Refreshing!