Beaded Champagne Bucket Idea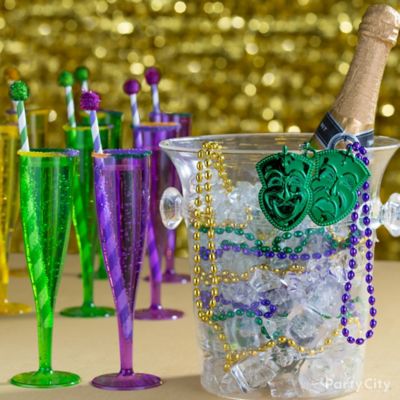 Deck out the champagne with a parade of beads!
Mardi Gras is a time of bright colors and daring theatrics – even the champagne bucket knows that! Add sparkle to your display by layering beads in the ice, and let these Mardi Gras mask pendants shine at the top. Let the good times roll!