Batman Chair Deco DIY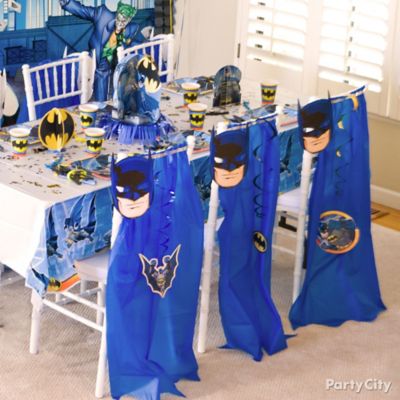 Holy party chairs, Batman!
Add adventure to your table with capes for your chairs made out of Batman masks, blue table skirts and swirl decorations for added superhero flair. Cut the plastic table skirts into sections to fit your chair backs with scalloped edges for a bat-wing effect. Hang your hand-crafted capes with Batman masks and dangling swirl decorations for super capes Bruce Wayne would approve of!