Barbie Pretty In Pink Drink Idea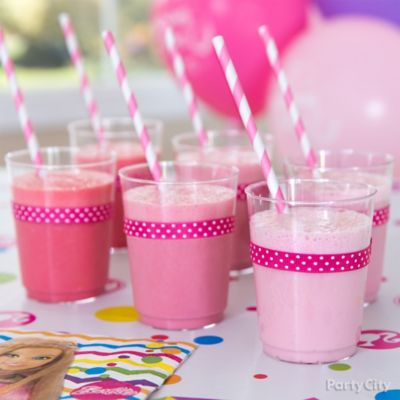 Pretty-in-pink drinks!
Strawberry smoothies in shades of pink look perfect when paired with Barbie tableware! Create an ombre effect by adding strawberry Italian soda syrup to create increasingly darker pink hues. Serve your smoothies in clear cups with pink striped straws. We added a cute polka dot ribbon around the cups for an extra hint of style.