Barbie Photo Booth Idea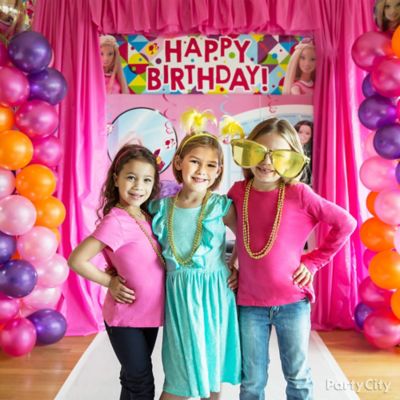 Host a fashion show!
It's time to walk the catwalk — and snap some pics! With giant sunglasses, head boppers, beads, and bow clips, they can strut their confidence in style! Use the Barbie scene setter as a backdrop and host a fashion photoshoot of the girls with silly accessories. Not only will you get cute pics, but the girls will love imagining they're in a real fashion show.