Balloon Skull Centerpiece Idea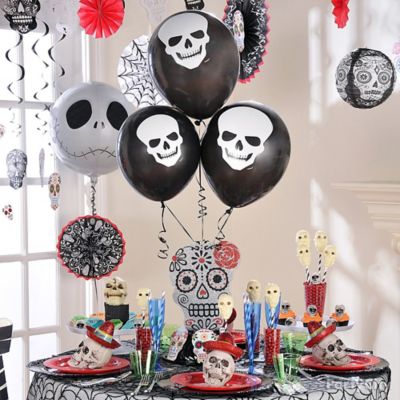 Join the skeleton crew for dinner!
Make the dining room black and bony with skull balloons and a DIY balloon weight. Use an upside-down bowl for the weight and adorn it with sugar-skull cutouts, including a larger cutout top. Attach the balloons with ribbon and surround your creation with pops of red, blue and green for style. Skeleton-chic!