Baking Cup Gift Wrap DIY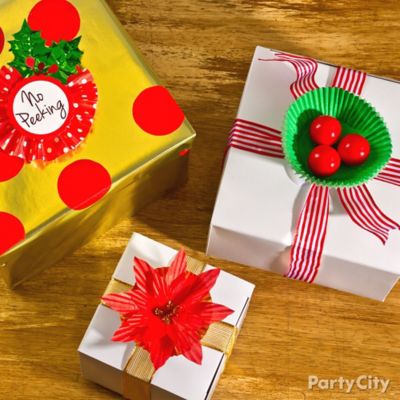 Add unconventional accents!
Good things come in great-looking packages! Candy, cupcake liners and a bit of creativity will make your presents stand out under the tree. Add some red tissue paper polka-dots to gold wrapping paper for a whimsical touch. Top it off with a mistletoe tag made from a favor label, red polka-dot baking cup and foil leaves from a Christmas garland. When everyone asks where you got your cute wrapping ideas, wink and say, "A li'l reindeer told me…"