Bacon Baked Potato Skins Idea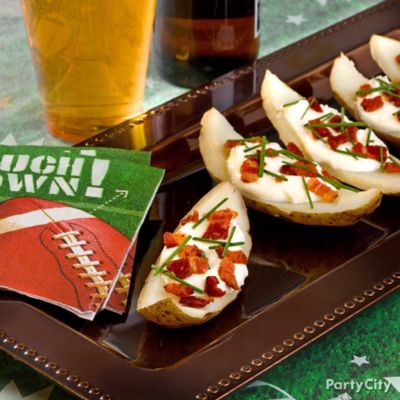 Kick off the party with a fan favorite: potato skins!
Your average baked potato taken to the next level! Start by cutting cooked potatoes and scooping out the flesh to create a cradle for toppings. Fill the cradle with sour cream, bacon bits and chives and serve with football-themed tableware to get your guests pumped for the game.