Avengers Favor Bucket Idea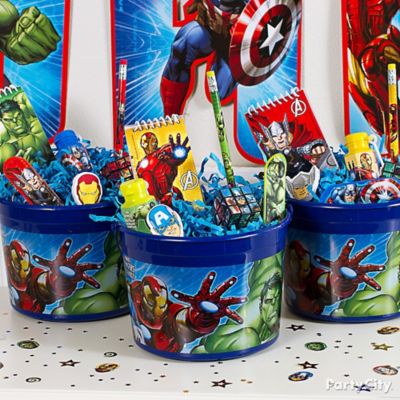 Everyone's an Avenger with a bucket full of goodies!
Let your guests continue the adventure even after the party is over with an Avengers favor container! Just fill the bucket with special Avengers treats and your Iron Men and Incredible Hulks are sure to go home happy.