Animatronic Witch and Cauldron Idea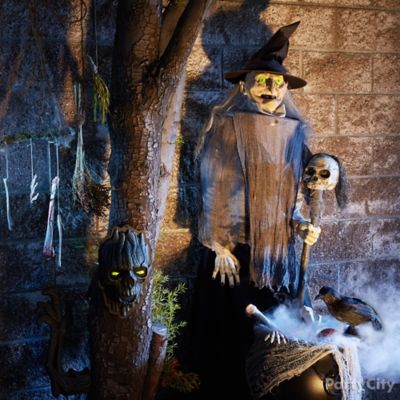 Assist the witch with her brew or pay the price!
Welcome to the witch's den! To create this wicked haunted house look, start by placing the animatronic witch in a spot where she has plenty of room to lunge! Next, easily set up a bubbling concoction that will emit eerie smoke. Start the recipe by placing dry ice into soup cans, then filling those with almost-boiling water. Put those cans in the cauldron and garnish the brew with a mixture of your favorite foliage, bones, and critters. Next, create a spirit tree to give the witch a freaky friend. For a final touch, create a wind chime out of bones for some awful ambiance!