American Flag Cake Pops Display Idea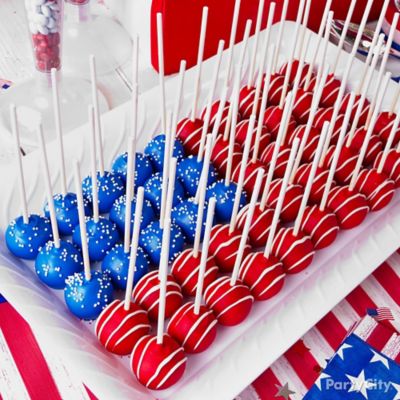 They'll be star struck by your patriotic cake pops flag!
Cake pops are a great grab-and-go treat! And their bold icing colors make them perfect for creating an exciting patriotic party dessert, even if you don't have mad cake-decorating skills. Arrange them on a tray so that they look like Old Glory!