50s Group Costume Idea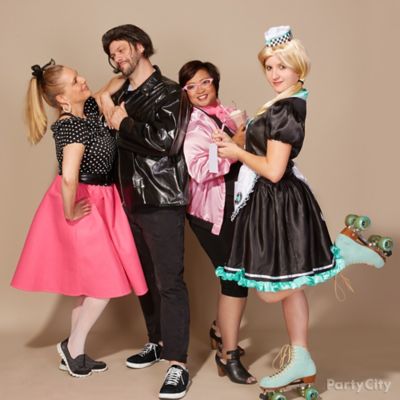 No squares or party poopers here!
Don't be a wet rag, grab your gal and head to the dance floor. Bold pink and black colors that define 50s fashion make perfect Halloween costumes. Men can dress like classic bad boys wearing leather jackets and greaser wigs — just try not to fight any jocks at the sock hop. The ladies can dress up like diner waitresses or show off their spunky attitudes with bright pink skirts and cute polka dot tops. When the jukebox plays some rock 'n roll, greasers and Pink Ladies should be ready to jump and jive!