4th of July Old Glory Centerpiece Idea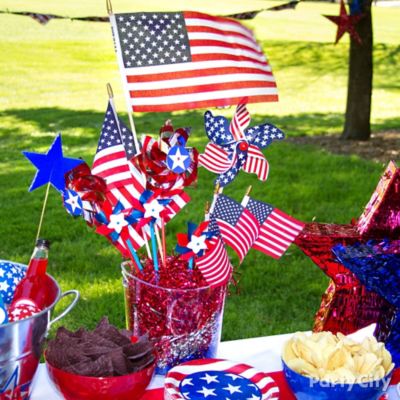 Yay for flags and pinwheels!
Our fave 4th of July centerpiece is also a great way to display patriotic party favors. Mix different sizes of American flags and pinwheels in a clear ice bucket filled with metallic tinsel. It's a bright and colorful display that celebrates the spirit of Independence Day!