Hello, summer! This new season makes us think of fresh, colorful fruit - the perfect inspiration for a themed soiree!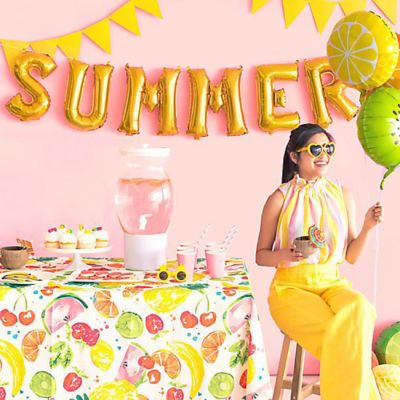 Create a summery balloon backdrop!
Use our summer letter balloon set as the ultimate backdrop for your party. There's no need for helium, just inflate the balloons with the included straw for easy and quick decorations! Then, set the scene with this fruity table cloth plus a fun drinks dispenser, coconut cups (made from real coconuts!) and colorful honeycombs to really get the party started!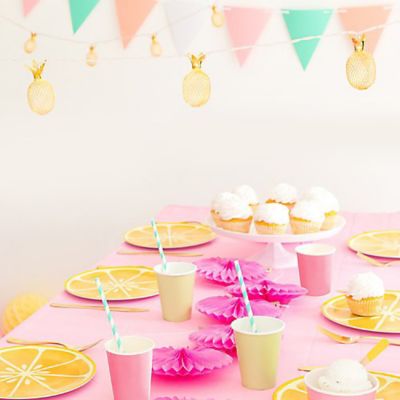 How to create cute & fruity place settings
We included these lemon plates for added zest (they're reusable, perfect for all your summer picnics and BBQ's!) Add bunting and pineapple lights and your party's all set to be one in a melon!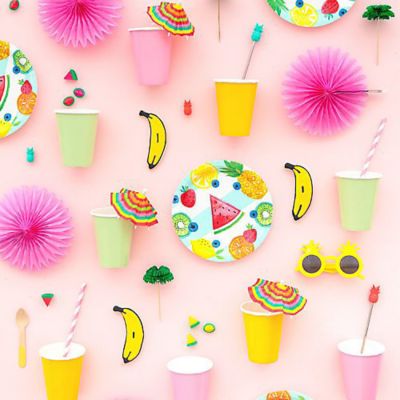 Choose bright tableware
Use cups in your favorite fruity tones and really make your drinks extra-special with these stir sticks and umbrellas!
Don't forget tutti frutti balloons!
Blow your guests aways with these super-colorful fruit balloons! They're designed to look like a kiwi, lemon, lime, orange, and watermelon. They look amazing as a table centerpiece or tied to the backs of chairs. OR, use these as the perfect prop for a photo booth. Put on your sunglasses and strike a pose!