Star Wars Party Invitation Ideas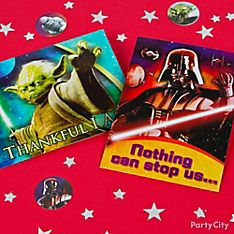 Calling all Rebels and Storm Troopers!
There's an important mission ahead – to make sure your birthday boy has an unforgettable Star Wars birthday party! Our Star Wars party invitation ideas make it easy to transmit a message through space to all your friends – and when the adventure is over, to thank them for making the trek across the galaxy!
Thankful I Am! Star Wars Thank You Note Ideas