Jungle Animals Party Invitation Ideas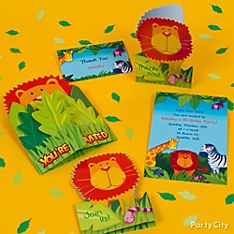 The call of the wild!
The king of the jungle roars when he wants to send out a message to his pride. You'll want exciting invitations to summon your child's friends for an afternoon of fun! These Jungle Animals party invitation ideas will delight your guests.
Jungle Animals Thank-You Note Ideas for a Thrilling Ending