Hot Wheels Party Invitation Ideas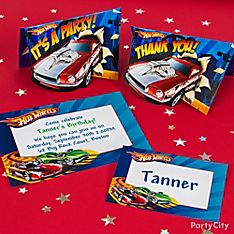 Start your engines!
Prepare your fellow drivers ahead of time by sending out invitations to your birthday party. Our Hot Wheels party invitation ideas show you how to add favors to your invitations and much more.
Hot Wheels Thank You Note Ideas for a Number One Ending
Hot Wheels Party Game & Activity Ideas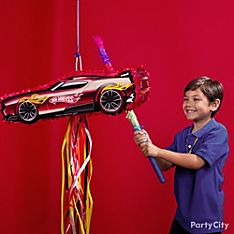 These fun and easy Hot Wheels party game ideas are sure to have guests competing for pole position. Have your camera ready for the photo finish as your little racers compete in these intense qualifying heats.