Graduation Candy Lei How-To
This grad season, forget flowers! Put a new spin on traditional graduation leis by making your rad grad a colorful candy lei to wear to her graduation party or over her cap and gown. Featured in our Pink & Zebra Graduation Party Ideas.

Just follow the 4 steps below.


What You'll Need:
Cellophane roll*
Assorted candy; we used: gumballs, Sixlet®* and chocolate coin*
Bright pink tulle
Black tulle
Zebra and bright pink ribbon
Magenta and black curling ribbon
Zebra print baking cups
Pink label stickers
Double stick tape
*Items available at our stores.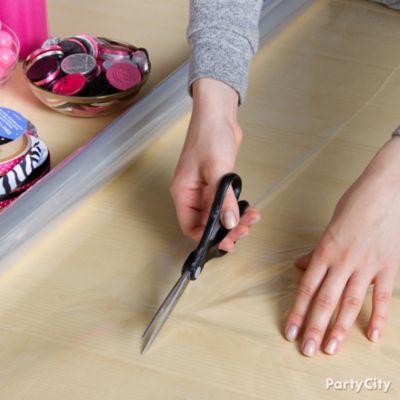 Step 1: Cut the Length
Cut a strip of cellophane about three feet long and about six inches wide.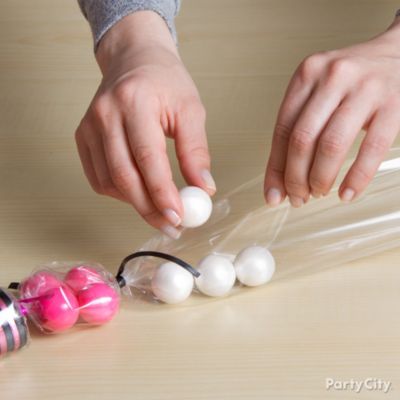 Step 2: Fill with Candy!
Now for the fun part! Lay a handful of candy (Sixlets, gumballs and chocolate coins…yum!) – on top of the cellophane. Bring up the sides to create a "tube" shape around the candy and tape the edges together. Tie off the section with curling ribbon. Continue making sections – then tie the ends with ribbon to complete your lei. Tada… A grad-tastic gift!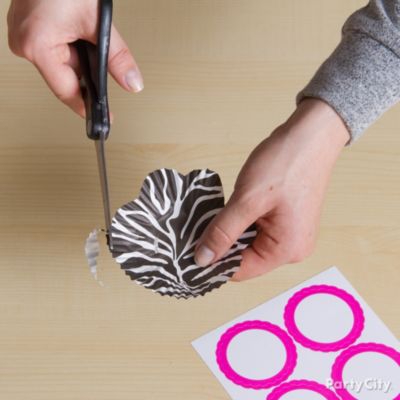 Step 3: Personalize It!
Create a custom tag with a zebra baking cup cut into a flower shape. Stick a pink candy label on top and write the grad's name with a fun message.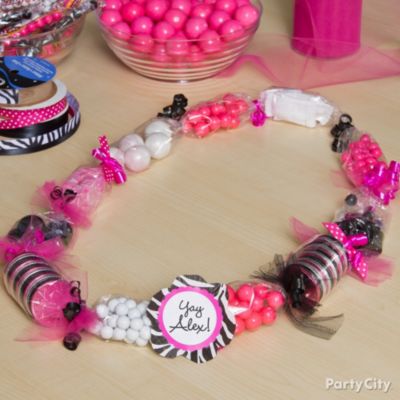 Step 4: Finish off with ribbon!
Add final touches like fluffy little black and pink tulle bows, shiny curling ribbon and zebra or pink polka dot grosgrain ribbon. Present your grad and her BFFs with lucky candy leis as they line up for their graduate procession. They'll eat it up!



Get inspired to throw her a whole graduation party covered in sassy pink and black stripes! Browse our Pink & Zebra Graduation Dessert Ideas!