Garden Girl Party Invitation Ideas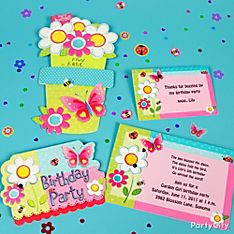 Come to a garden party!
Get all her friends aflutter about coming to your child's birthday garden party! Any invitation tells where and when the party is happening, but with our Garden Girl party invitation ideas, it's easy to send memorable invites that will create a pre-party buzz.
Garden Girl Thank You Note Ideas for a Sunny Ending!