Barnyard Fun Party Invitation Ideas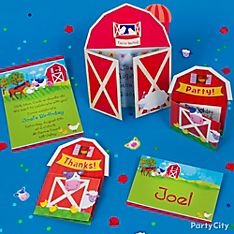 Get a moo-ve on!
Barnyard animals always send out calls to one another. Round up all your little one's friends with our Barnyard Fun party invitation ideas that will surely call all your little guests to head for the farm.
Barnyard Fun Thank You Note Ideas for an A-mooo-zing Ending!