Slugger Cupcake Tower Idea
How-To
Supplies:
Baking cups
Cupcake picks
White fondant or icing
Red icing
MLB cupcake stand
Follow Instructions
1) Bake cupcakes
Using your favorite recipe for white or yellow cake, bake your cupcakes in baseball baking cups.
2) Make fondant toppers
Cut out circles of white fondant the same size as the top of your cupcakes. Alternatively, you can frost the cupcakes in white icing, carefully smoothing the tops with a paper towel.
3) Create stitching
Use red icing to pipe small V shapes on either side to create the appearance of the ball's stitching.
4) Add picks
Pop in MLB picks and display on a matching cupcake stand!
More Homerun Baseball Party Ideas View All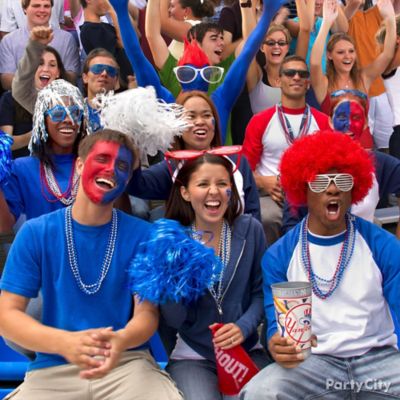 Gear up for a great game!
Team colors fan gear will get your fellow baseball lovers into the game, whether you're headed to the ballpark or homegating in fanrageous style.
more theme party ideas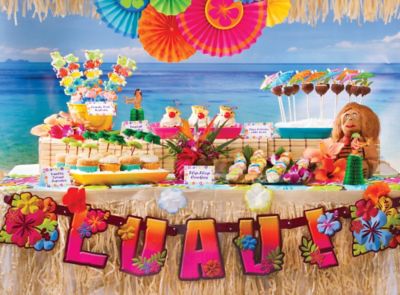 Luau Treat Ideas
Inspiration and recipes for incredible luau cupcakes, cake pops and more!