Black and Tan Recipe
More St Patricks Day Drink Ideas View All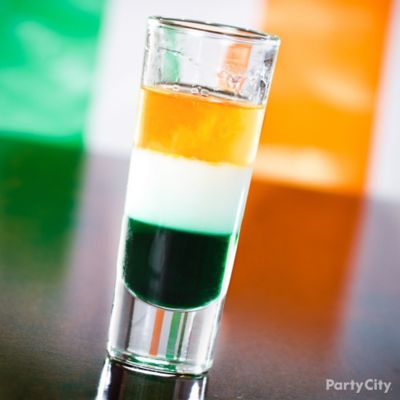 Show your Irish pride!
Hold your Irish Flag high and show the other partygoers you're proud to be Irish; then toss it back and ask for another!
Brew up an Irish Dream in a classic cup
For a more traditional take on the classic combo of coffee and Irish whiskey, serve in clear coffee mugs atop delightfully festive green-and-white-striped napkins.
Toss back a Pickleback
You'll be rewarded for your daring drinking choices if you have the courage to try this unorthodox chaser!
More St. Patricks Day Party Ideas