Boo Crew Trunk or Treat Idea
More Trick or Treating Ideas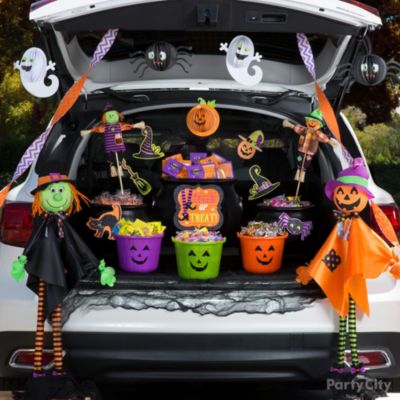 Witch trunk has yummy treats?
Parents of little ghouls and goblins park their cars and decorate the trunks for a kid-friendly, trick-or-treatin' good time!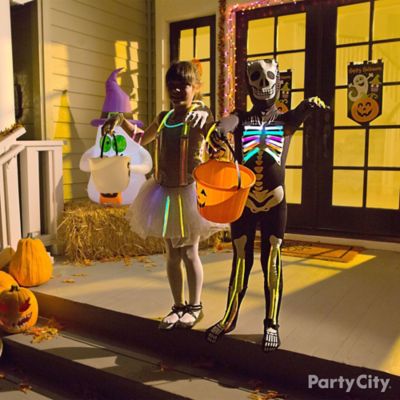 Add glow sticks to costumes!
Bright idea: for a super-fun look that also makes kids more visible in the dark, have them wear glow necklaces and bracelets, or sew them onto tutu skirts and skeleton costumes.
More Halloween Party Ideas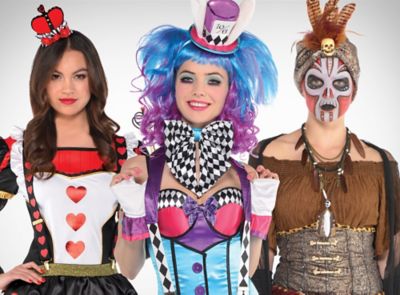 Top Women's Costumes
Red Queen, Mad Hatter and Witch Doctor lead the must-have looks this Halloween!