Halloween Black Martini Cocktail Recipe
More Halloween Cocktail Ideas View All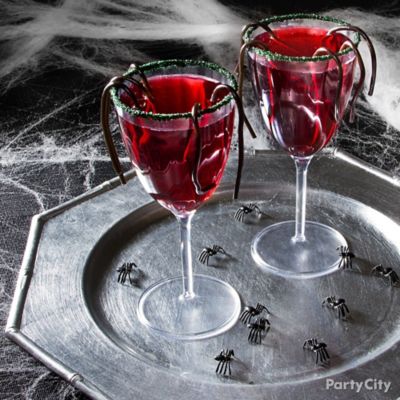 Black Widow Cocktail
Dare to try this creepy crawly concoction! Let your vodka-lovin' guests pick their poison with a Black Widow.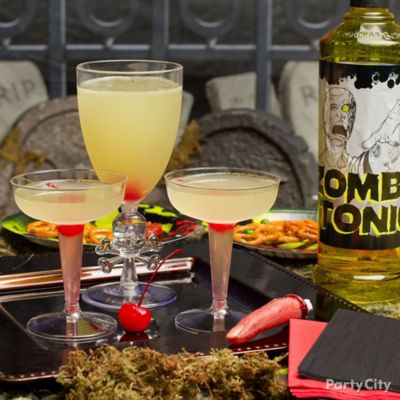 Corpse Reviver
Zombies are hot this year! Wake up a party for the un-dead with classic Corpse Reviver No. 2 cocktails along with bottles of spirits, wine or soda with wacky Zombie Tonic labels. To make a Corpse Reviver No. 2, mix 1 oz. each of gin, orange liqueur, Lillet and fresh lemon juice along with a dash of absinthe in a cocktail shaker filled with ice. Shake until well-chilled, then strain into a skull & crossbones goblet or a small champagne coupe. Garnish with a maraschino cherry.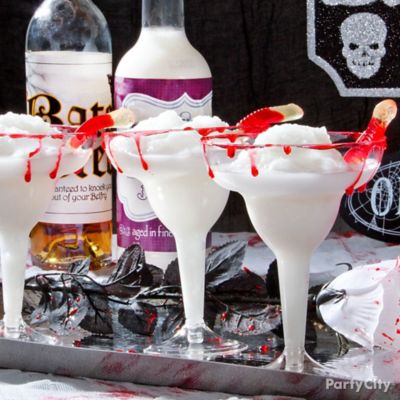 Pina Ghouladas
Get into the spirit of Halloween with these frozen ghostly white favorites.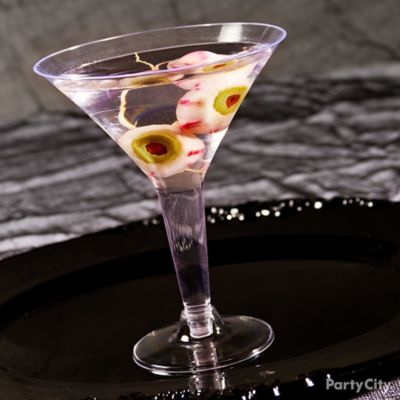 Eyeball Martini
If you've only got eyes for traditional drinks, try this eye-catching spin on a dry martini.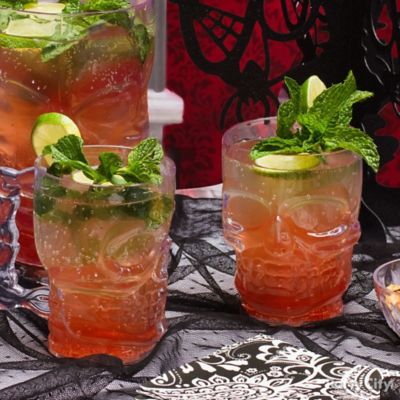 Bloody Moscow Mule
Give the bloody treatment to any popular cocktail like a mojito or a margarita by adding some grenadine syrup to the bottom of the glass.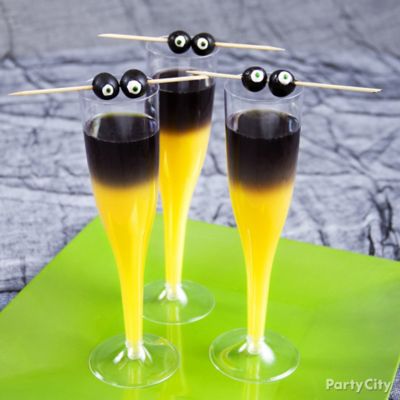 Goblin Mimosas
It's alive! Make cocktails that look like they've been created in a mad scientist's lab.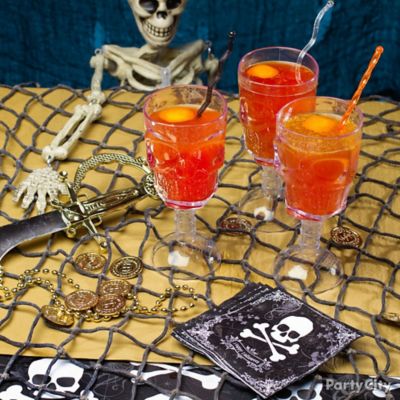 Blood & Sand cocktails
Give your Halloween party a pirate adventure twist by decorating with skull-themed cups, napkins and table covers that recall the Jolly Roger, plus netting, daggers and doubloons.
More Halloween Party Ideas