Severed Hands Drink How-To
How-To
Ingredients:
Vodka, 4 cups
Orange juice, 4 cups
Pomegranate juice, 6 cups
Seltzer water or lemon-lime soda, 1 liter
Frozen raspberries, 16 oz
Fresh pineapple
Supplies:
Beverage dispenser
Bloody hand window cling
Hand mold
Follow Instructions
1) Combine ingredients
Combine the vodka, orange juice, pomegranate juice and seltzer in the beverage dispenser and gently stir. (The day before your party, freeze water in a hand mold.)
2) Add raspberries
Puree the raspberries in a blender or food processor, then add to the punch. Add your frozen severed hand!
More Bloody Buffet Ideas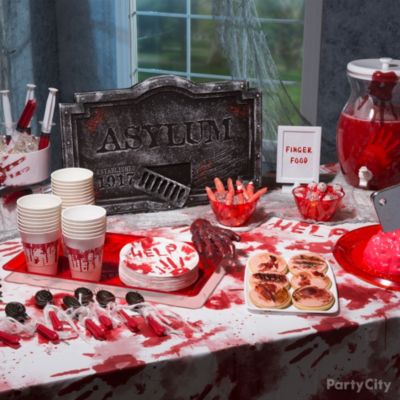 Set a sinister table!
Sometimes the key to Halloween decorations is seeing how much blood you can spatter! Check out our bloody tableware.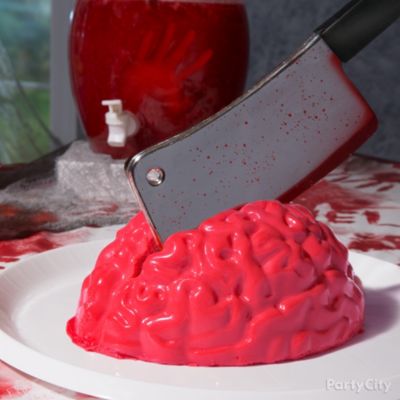 Brains For Dinner How-to
Dish up brain food! Learn how to create this DIY Halloween decoration that your guests will be surprised they can eat!
More Halloween Party Ideas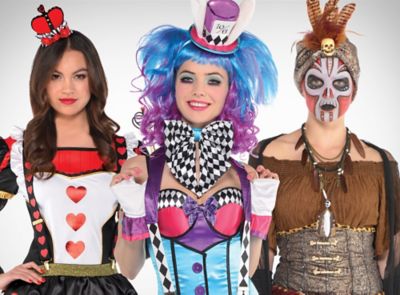 Top Women's Costumes
Red Queen, Mad Hatter and Witch Doctor lead the must-have looks this Halloween!