Creepy Cuisine Idea
More Bloody Buffet Ideas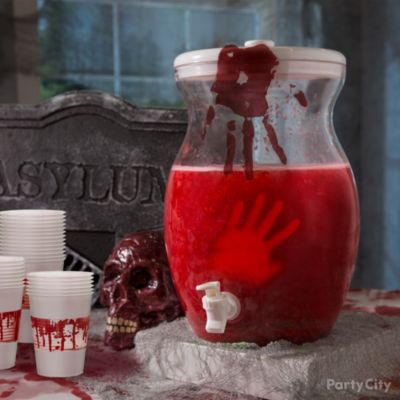 Severed Hands Punch Recipe
This recipe for super gross (super tasty) Severed Hands Punch is a to-die-for idea for your Halloween party! Chew on the details with our how-to.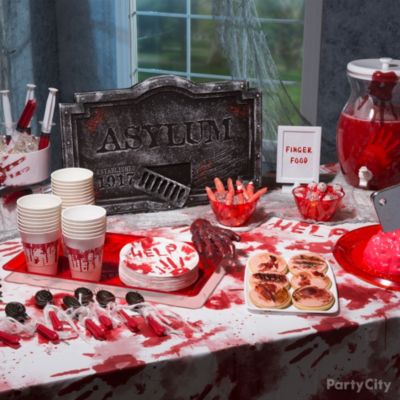 Set a sinister table!
Sometimes the key to Halloween decorations is seeing how much blood you can spatter! Check out our bloody tableware.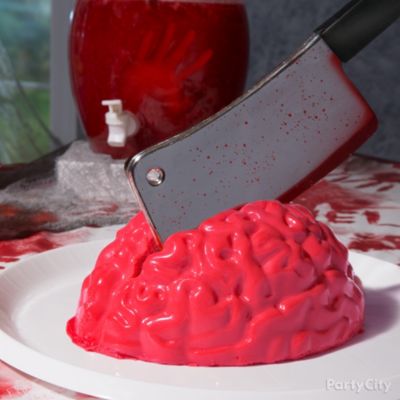 Brains For Dinner How-to
Dish up brain food! Learn how to create this DIY Halloween decoration that your guests will be surprised they can eat!
More Halloween Party Ideas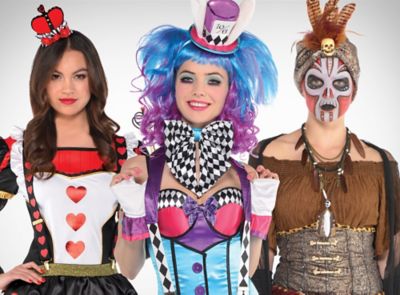 Top Women's Costumes
Red Queen, Mad Hatter and Witch Doctor lead the must-have looks this Halloween!