Doughnut Hole Snowman Treats How To
How-To
| | | | |
| --- | --- | --- | --- |
| Yield | 8 Treats | Level | Easy |
Ingredients:
White Candy Melts® Candy* (12 oz. makes 8 or 9 treats)
Favorite Doughnut holes (2 per treat)
Granulated sugar
Candy orange slices
Black mini gumballs
Sour power belts
Candy eyeballs
Grape Laffy Taffy
Edible Marker
Supplies:
Cake pop sticks
Candy Melting pot
Parchment paper
Decorating bags
Food-safe scissors
Tray
Follow Instructions
1) Dip donut holes
Melt white Candy Melts according to package directions. Dip end of cake pop stick in melted white candy and insert into each doughnut hole. Dip doughnut holes in melted white candy. Insert sticks into a craft foam block (or other stand) and chill until firm, about 10 to 15 minutes. Once cool, gently remove sticks.
2) Assemble snowmen
Spread 1/2 teaspoon melted white candy on parchment paper with a spoon. Position one doughnut hole on melted candy. Chill until set, about 3 to 5 minutes. With a dot of melted candy from a decorating bag or decorating bottle, attach a second dipped doughnut hole on top of the first. Chill until firm, about 3 to 5 minutes.
3) Decorate snowmen
With scissors, cut a candy orange slice into a carrot shape and roll in granulated sugar. Shape his hat from grape taffy and darken with a black edible marker (or use ready-made black fondant). Cut sour fruit strips in half lengthwise for your snowman's scarf. Adorbs!
4) Add finishing touches
With your decorating bag or decorating bottle, use a dot of white candy to attach the hat, nose, scarf, candy eyes and black mini gumball buttons to the snowman. If you opted for a fondant hat, attach with melted candy or clear vanilla extract. Chill until set, about 3 to 5 minutes.
5) Display your creations!
Set out your snowman treats on a festive red tray covered in holiday-hued jimmies. Everyone will love your merry little treats!
More Dip & Drizzle Treats Ideas View All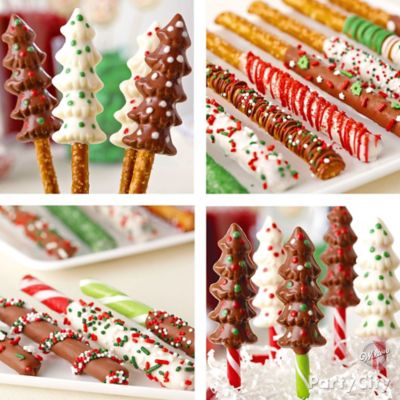 Yummy salty and sweet treats!
Let everyone try dipping sweet candy sticks and salty pretzel sticks directly into melted candy, or try out a Christmas tree pretzel mold (fun!).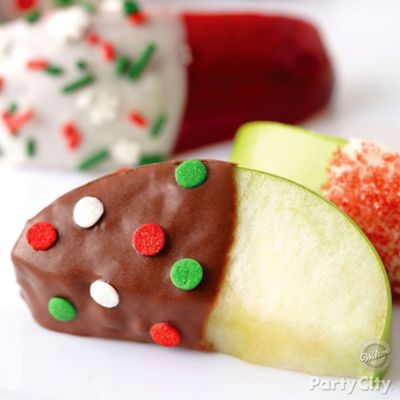 Festive fruits make the holidays healthier!
For a tasty treat that's not too sweet, set out red and green apple slices for your party peeps to dip in melted candy and decorate with their fave sprinkles. Create some ahead of time to inspire them to make their own creations. Provide sprinkles in different colors and styles and let them get their merry on! Candy Melts® Candy available at Party City stores.
More Christmas Party Ideas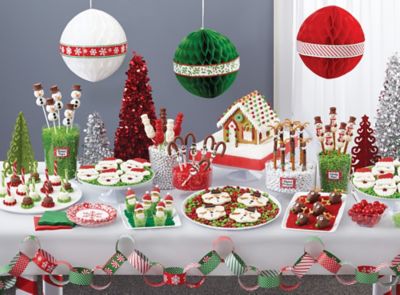 North Pole Treat Ideas
The man in the red suit won't be able to resist these cookies, pops, pretzels and more!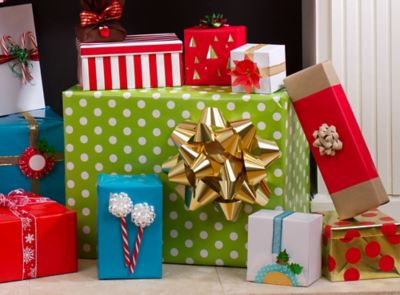 DIY Gift Wrap Ideas
Make your gifts stand out underneath the tree with easy do-it-yourself embellishments.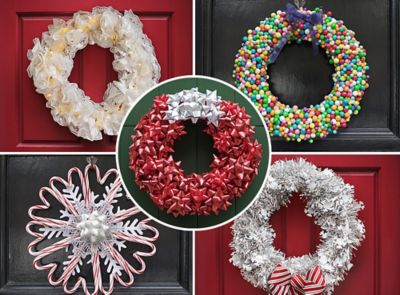 DIY Wreath Ideas
Turn ordinary party supplies into exquisite Christmas decorations!