Dipped Pretzels & Candy How To
More Dip & Drizzle Treats Ideas View All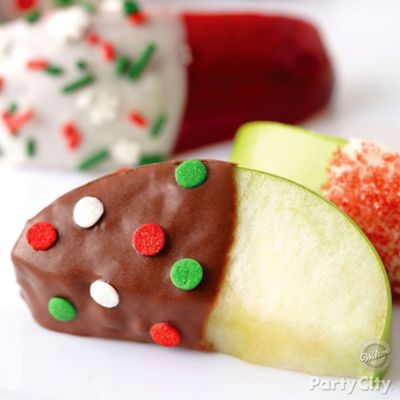 Festive fruits make the holidays healthier!
For a tasty treat that's not too sweet, set out red and green apple slices for your party peeps to dip in melted candy and decorate with their fave sprinkles. Create some ahead of time to inspire them to make their own creations. Provide sprinkles in different colors and styles and let them get their merry on! Candy Melts® Candy available at Party City stores.
More Christmas Party Ideas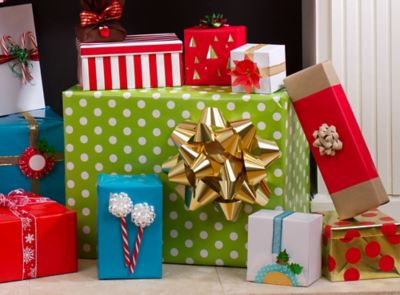 DIY Gift Wrap Ideas
Make your gifts stand out underneath the tree with easy do-it-yourself embellishments.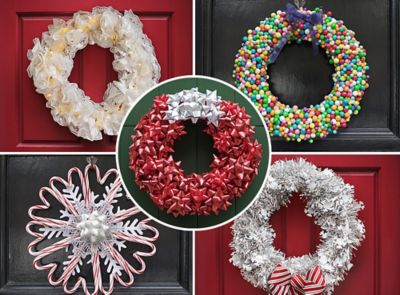 DIY Wreath Ideas
Turn ordinary party supplies into exquisite Christmas decorations!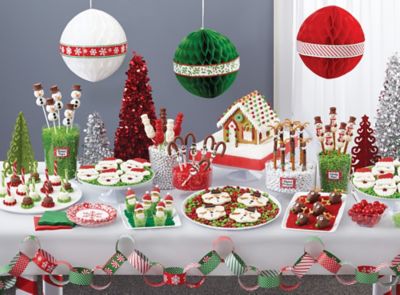 North Pole Treat Ideas
The man in the red suit won't be able to resist these cookies, pops, pretzels and more!