DIY Christmas Layered Wreath Idea
More Class Party Ideas View All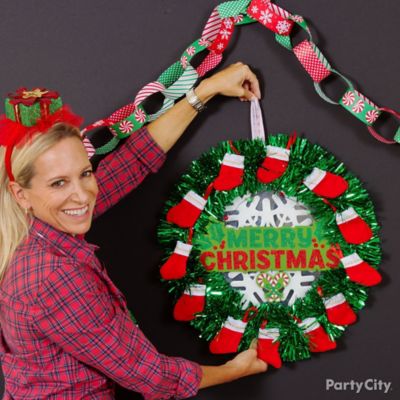 Try your mittens at a DIY wreath
Have the kids help create a DIY wreath using a big white snowflake, mini red stockings, green tinsel garland and a joyful Merry Christmas sign.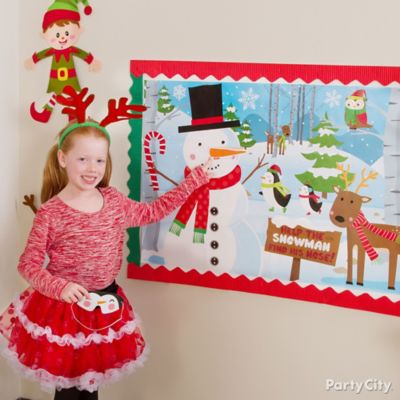 Stick a carrot on the snowman!
If it's cold outside they'll need some indoor fun, so have the little elves play a winter-themed version of pin-the-tail.
More Christmas Party Ideas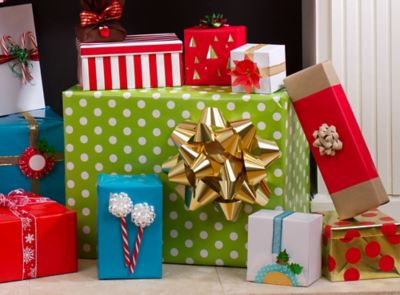 DIY Gift Wrap Ideas
Make your gifts stand out underneath the tree with easy do-it-yourself embellishments.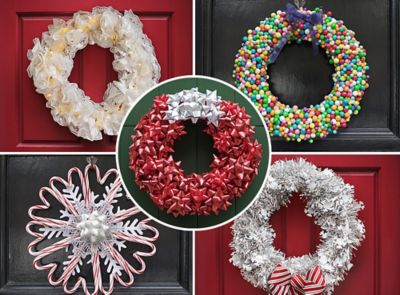 DIY Wreath Ideas
Turn ordinary party supplies into exquisite Christmas decorations!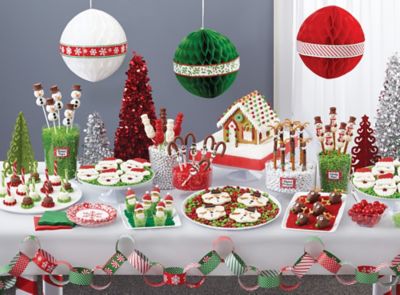 North Pole Treat Ideas
The man in the red suit won't be able to resist these cookies, pops, pretzels and more!