Voodoo Vixen Makeup How To
How-To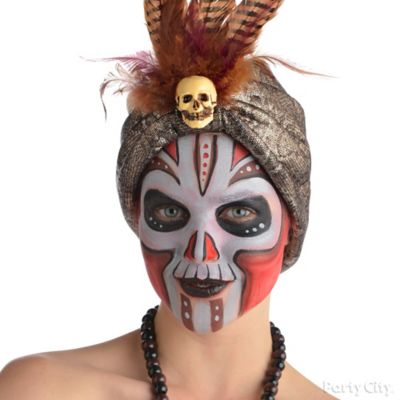 Supplies:
White face paint
Black face paint
Makeup crayons in red and orange
Brown cream makeup
Black lipstick
Makeup brush
Setting powder or spray
Follow Instructions
1) Apply white and brown

Apply white base, leaving space for designs. Use brown cream makeup to create tribal accents.
2) Add accent color

Use orange crayon to fill in brighter areas on the forehead and lower cheeks. Draw two stripes on the nose.
3) Circle the eyes

Use black makeup to circle the eyes.
4) Apply details

Blacken the lips with lipstick and use black makeup on a brush to outline shapes and draw lines on upper lip. Add dots with white and red makeup on a brush.
5) Set your makeup

Set the makeup with setting powder or spray.
6) Finish the look

Call the spirits with a claw necklace and headdress of feathers and bones. You've completed your mystical transformation!
More Bewitching Makeup How Tos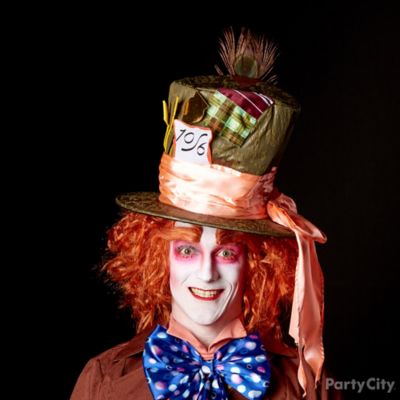 Get Mad! Learn how
Transform into the lovable Hatter and start your adventures in Wonderland!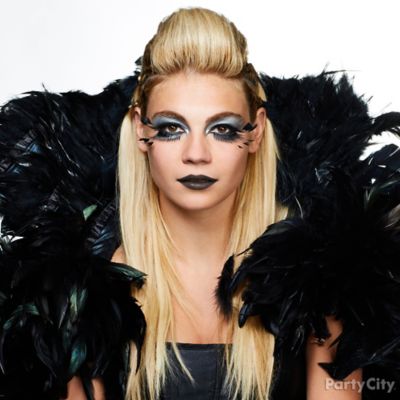 Become a raven
Watch your custom costume take flight with our step-by-step makeup tutorial.
More Halloween Party Ideas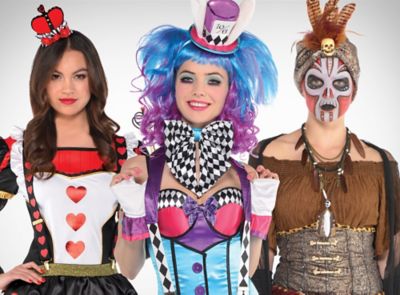 Top Women's Costumes
Red Queen, Mad Hatter and Witch Doctor lead the must-have looks this Halloween!