Minnie Mouse Fruit Ears How To
How-To
| | | | | | | | |
| --- | --- | --- | --- | --- | --- | --- | --- |
| Total Time | 15 min | Prep Time | 15 min | Yield | Servings vary | Level | Easy |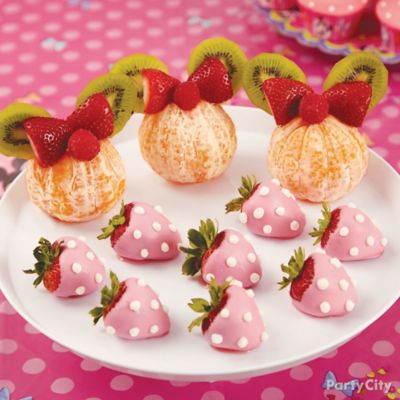 Ingredients:
Fresh oranges, peeled and kept whole
Kiwi, peeled and sliced 1/4 in. thick
Strawberries, washed, dried and halved
Raspberries, washed and dried
Follow Instructions
1) Assemble fruit
For ears, use toothpicks to attach kiwi slices, at an angle, on top of peeled orange. For bow, use toothpicks to attach strawberry halves, with pointed ends touching, between ears. Use toothpick to secure raspberry into center of bow for a knot. A healthy snack your Minnie-lovers will adore!
More Minnie Mouse Sweets & Treats View All
More Girls Birthday Ideas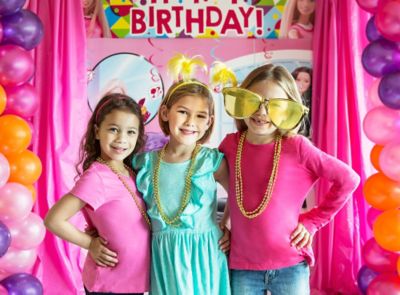 Barbie Party Ideas
Use our Barbie party ideas to give your little fashionista a party she'll remember!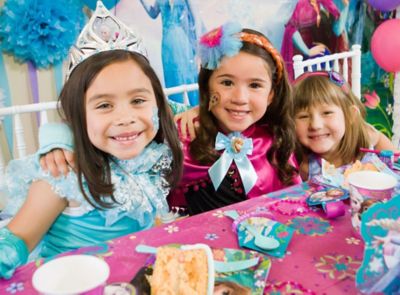 Frozen Party Ideas
Wicked-cool Disney's Frozen party ideas for decorations, place-settings and more!
All Girls Birthday Themes