Minnie Mouse Cheese & Crackers How To
How-To
| | | | | | | | |
| --- | --- | --- | --- | --- | --- | --- | --- |
| Total Time | 15 min | Prep Time | 15 min | Yield | Servings vary | Level | Easy |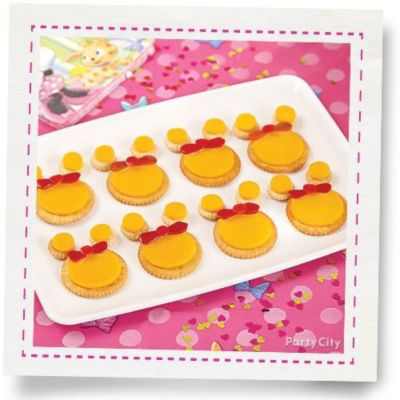 Ingredients:
Cheese slices
Red peppers
Round snack crackers
Oyster crackers
Supplies:
Round Double Cut-Outs Set (E cut-out used)
Tip Set (Tip #12 used)
Heart Double Cut-Outs Set (E cut-out used)
Knife
12-Pc. Cupcake Decorating Set (Tip #2A used)
Follow Instructions
1) Make cheese circles
Use straight edge of "E" size round cut-out to cut circles from cheese for head. Use wide end of tip #12 to cut cheese circles for ears.
2) Make bow
Use straight edge of "E" size heart cut-out to cut shapes from red pepper. Use knife to cut in half and then to round edges slightly into bow loop shapes. Use wide end of tip #2A to cut circles from red pepper for bow knots.
3) Assemble appetizers
Place cheese circles on crackers, and arrange to make Minnie Mouse shape. Place red pepper bow loops and knots on large cheese circles. Serve and enjoy!
More Minnie Mouse Sweets & Treats View All
More Girls Birthday Ideas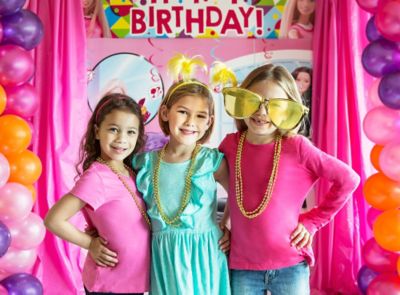 Barbie Party Ideas
Use our Barbie party ideas to give your little fashionista a party she'll remember!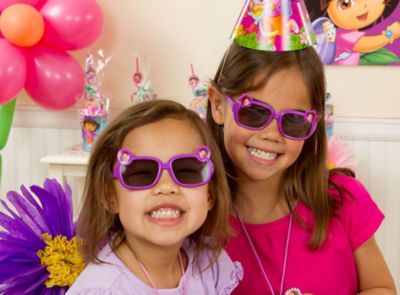 Dora Party Ideas
No need for a map – you have our invitation, favor and decorating ideas right here!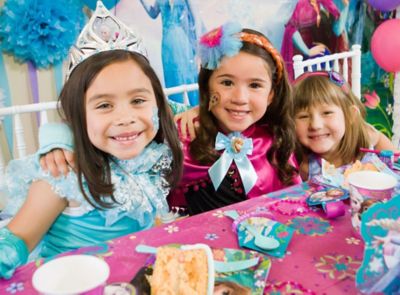 Frozen Party Ideas
Wicked-cool Disney's Frozen party ideas for decorations, place-settings and more!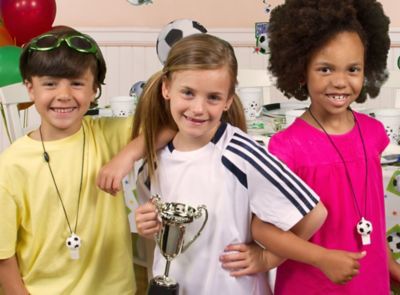 Soccer Party Ideas
Score a GOOOOOOOOOOAAL with these invitation, deco, snack and favor ideas.
All Girls Birthday Themes