Minnie Mouse Candy-Covered Strawberries How To
How-To
| | | | | | | | | | |
| --- | --- | --- | --- | --- | --- | --- | --- | --- | --- |
| Total Time | 45 min | Prep Time | 25 min | Wait Time | 20 min | Yield | 22 Treats | Level | Easy |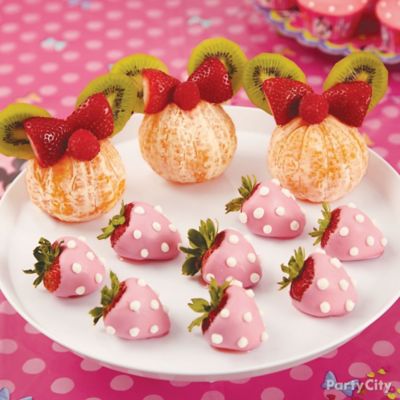 Ingredients:
Bright Pink Candy Melts® Candy (12 oz. makes 20 to 22 treats)
Strawberries, washed and dried thoroughly
White Candy Melts® Candy (2 oz. makes 20 to 22 treats)
Supplies:
Microwave-safe bowl
Waxed or parchment paper
Cookie sheet
12 in. Disposable Decorating Bags
Food-safe scissors
Follow Instructions
1) Dip strawberries
Melt bright pink Candy Melts candy in a microwave-safe bowl according to package directions. Dip strawberries. Tap strawberries gently on side of bowl to smooth and remove excess candy. Place strawberries on waxed paper-covered cookie sheet. Chill until firm, about 10 to 15 minutes.
2) Decorate strawberries
Melt white Candy Melts candy in disposable decorating bag according to package directions. Cut a small point off of tip of bag. Pipe dots randomly on dipped strawberries. Chill until firm, about 3 to 5 minutes. They'll break into smiles for these pink polka-dot confections!
More Minnie Mouse Sweets & Treats View All
More Girls Birthday Ideas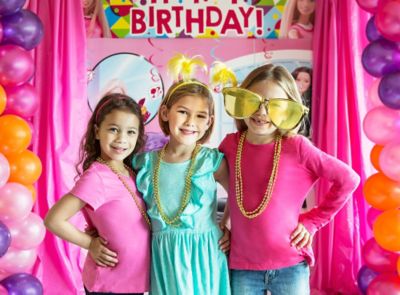 Barbie Party Ideas
Use our Barbie party ideas to give your little fashionista a party she'll remember!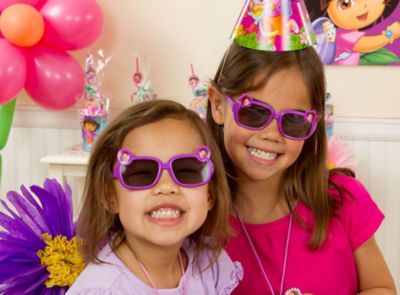 Dora Party Ideas
No need for a map – you have our invitation, favor and decorating ideas right here!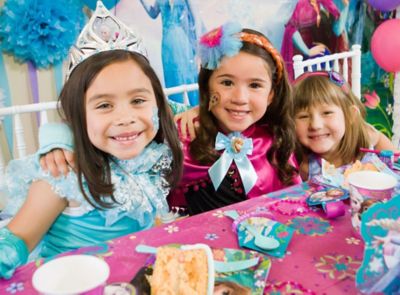 Frozen Party Ideas
Wicked-cool Disney's Frozen party ideas for decorations, place-settings and more!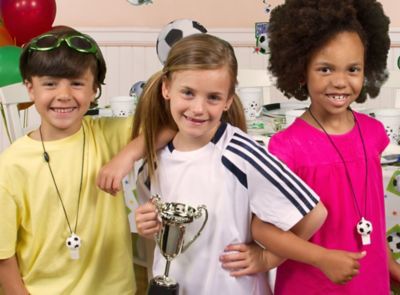 Soccer Party Ideas
Score a GOOOOOOOOOOAAL with these invitation, deco, snack and favor ideas.
All Girls Birthday Themes