Sweets & Treats Ideas
| | | |
| --- | --- | --- |
| | | |
| A rainbow of bright and cute Hello Kitty sweets! | Hello Kitty comes to life on a beautiful cake! | A tower of cute 'n creative sweets! |
| | How-To | How-To |
| Your pint-sized guests will love this bow-tiful Hello Kitty treats table filled with delicious desserts! | Amaze everyone at the party with your decorated Hello Kitty cake! | A cupcake tower takes your party table to the next level! |
| | | |
| --- | --- | --- |
| | | |
| Calling all balloon cookie artists! | Adorable marshmallows sparkle with Hello Kitty magic! | Grab-and-go treats are sweet, salty and Hello Kitty-licious! |
| How-To | How-To | How-To |
| Hello Kitty gets a bright (and tasty!) stage with the help of pre-dyed icing pouches! | Rainbow-licious marshmallows will be the hit of your Hello Kitty party! | Give pretzels a glimmer of girly sweetness, then prop 'em in a container of candies. |
| | | |
| --- | --- | --- |
| | | |
| These sweet cereal treats will make party guests smile! | Stir up Hello Kitty fun with special swizzle sticks! | This popcorn is tickled pink - just like Kitty White! |
| How-To | How-To | How-To |
| Make these treats in a snap, then nestle them on a tray of candies for an eye-catching display! | Make healthy and delicious smoothies, then crown each one with a Hello Kitty swizzle stick! | With a Hello Kitty-inspired makeover, classic popcorn looks great displayed in a clear container for all to see! |
| | | |
| --- | --- | --- |
| | | |
| Three pretty Hello Kitty colors really brighten up party brownies! | Delightfully dainty doughnut pops! | Fruity treats for your cuties! |
| How-To | How-To | How-To |
| Give brownies a cosmopolitan look with Candy Melts in three colors! | Guests will know by the bow; these treats are pure Hello Kitty fun! | An apple a day brings the kiddies to play! |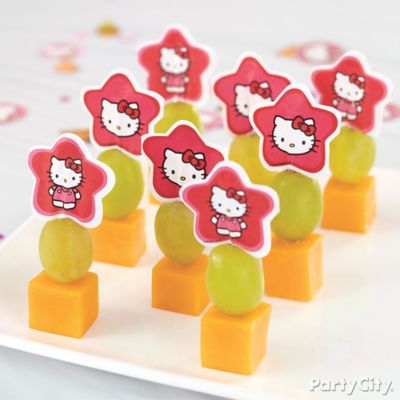 Say "Cheese!" for Hello Kitty kabobs
How-To
For a pretty dish that's delish, skewer cheese and fruit with flower-shaped Hello Kitty party picks!
More Hello Kitty Party Ideas View All
More Girls Birthday Ideas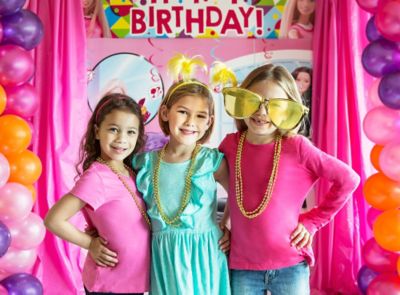 Barbie Party Ideas
Use our Barbie party ideas to give your little fashionista a party she'll remember!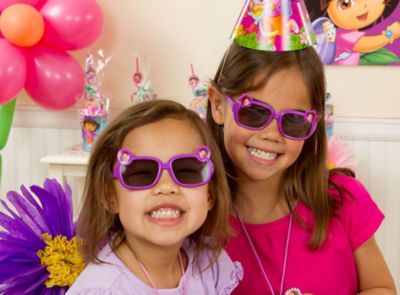 Dora Party Ideas
No need for a map – you have our invitation, favor and decorating ideas right here!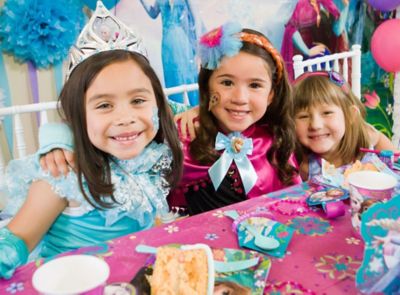 Frozen Party Ideas
Wicked-cool Disney's Frozen party ideas for decorations, place-settings and more!