Frozen Snowflake Cookies How To
How-To
| | | | |
| --- | --- | --- | --- |
| Yield | Servings vary | Level | Medium |
Ingredients:
Roll-Out Cookie Recipe (available on back of Snowflake Comfort-Grip Cutter)
Ready-To-Use White Decorator Icing
Violet Color Mist Food Color Spray
Blue Color Mist Food Color Spray
Frozen Icing Decorations (snowflake used)
Supplies:
Rolling pin
Snowflake Comfort-Grip Cutter
Cookie sheet
Cooling grid
9 in. Angled Spatula
Food-safe scissors
12 in. Disposable Decorating Bags
Tip Set (Tip #3 used)
Follow Instructions
1) Make cookies
Prepare dough and roll out following recipe directions. Use snowflake cutter to cut shapes. Bake and cool cookies.
2) Decorate cookies
Use spatula and white decorator icing to ice cookies. Use violet and blue food color spray to lightly spray icing. Attach icing decorations to center of cookies. Use tip #3, a cut disposable decorating bag and white icing to pipe lines from center of cookies outward.
More Frozen Sweets & Treats View All
More Girls Birthday Ideas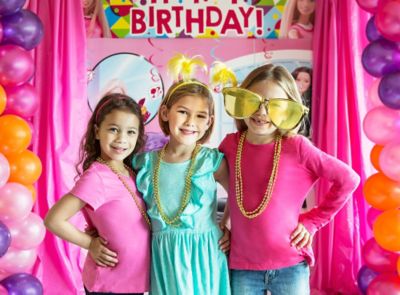 Barbie Party Ideas
Use our Barbie party ideas to give your little fashionista a party she'll remember!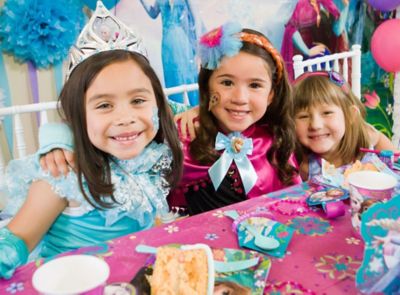 Frozen Party Ideas
Wicked-cool Disney's Frozen party ideas for decorations, place-settings and more!