Frozen Olaf Cupcake How To
How-To
| | | | |
| --- | --- | --- | --- |
| Yield | Approx. 24 Treats | Level | Medium |
Ingredients:
White Decorator Preferred™ Fondant (1 oz. makes 1 treat; 1 oz. additional needed to make thinned fondant adhesive for attaching features)
Dark Cocoa Candy Melts® Candy (1/4 oz. makes 1 treat)
Black Icing Pouch With Tips (round tip used)
Cornstarch
Candy Eyeballs
Orange Icing Pouch With Tips (round tip used)
Favorite cupcake recipe or mix
Creamy White Decorator Icing
Supplies:
9 in. Fondant Roller (purple and pink guide rings used)
Waxed or parchment paper
Knife
12 in. Disposable Decorating Bags
Food-safe scissors
Toothpicks
Decorating brush
4 in. Lollipop Sticks
Teal Dots Standard Baking Cups
Standard muffin pan
Cooling grid
9 in. angled spatula
Tip #12
Follow Instructions
1) Make fondant head 1 day in advance
For each head, use fondant roller with purple guide rings to roll out a white fondant ball, 1 1/4 in. dia.,1/8 in. thick on waxed paper. Use knife to cut shape of head. Use toothpick to trace outline of the mouth on head. Use fondant roller with pink guide rings to roll out remaining fondant 1/16 in. thick. Use knife to cut muzzle and teeth. Let all pieces dry 24 hours.
2) Make candy features
Melt dark cocoa Candy Melts candy in disposable decorating bag according to package directions. Use scissors to cut small point off of bag. Use melted dark cocoa candy and waxed paper-covered patterns to make arms and hair for each treat. Chill until firm, about 10 to 15 minutes. Reserve remaining melted dark cocoa candy in bag.
3) Decorate head
Use black icing pouch with round tip to pipe in mouth. Smooth with finger dipped in cornstarch. Position teeth on mouth.To make adhesive for attaching features and lollipop stick, knead 1/4 teaspoon water into 1 oz. white fondant until it becomes soft and sticky. Use brush and adhesive to attach muzzle, hair and candy eyeballs to head. Use reserved melted dark cocoa candy to pipe lines for eyebrows. Chill until firm, about 3 to 5 minutes. Use orange icing pouch with round tip to pipe pull-out nose. Use brush and adhesive to attach stick to back of head.
4) Make cupcakes
Prepare batter following recipe directions. Bake and cool cupcakes.
5) Decorate cupcakes
Use spatula and white icing to ice cupcake tops smooth. Use tip #12, cut disposable decorating bag and white icing to pipe snowman body sections on top of cupcakes. Insert lollipop stick and arms in top of body. Use black icing pouch with round tip to pipe buttons.
More Frozen Sweets & Treats View All
More Girls Birthday Ideas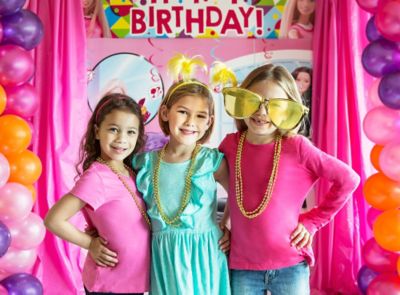 Barbie Party Ideas
Use our Barbie party ideas to give your little fashionista a party she'll remember!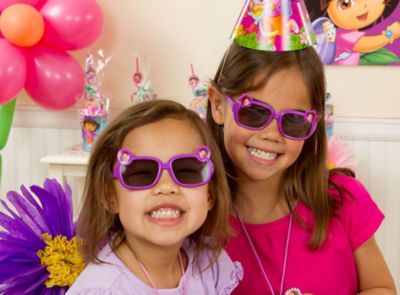 Dora Party Ideas
No need for a map – you have our invitation, favor and decorating ideas right here!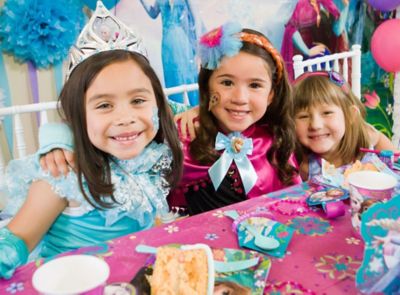 Frozen Party Ideas
Wicked-cool Disney's Frozen party ideas for decorations, place-settings and more!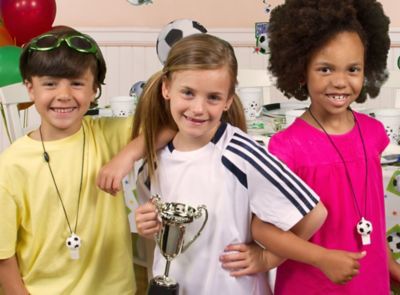 Soccer Party Ideas
Score a GOOOOOOOOOOAAL with these invitation, deco, snack and favor ideas.